About
The Beach
Days Bar and B&B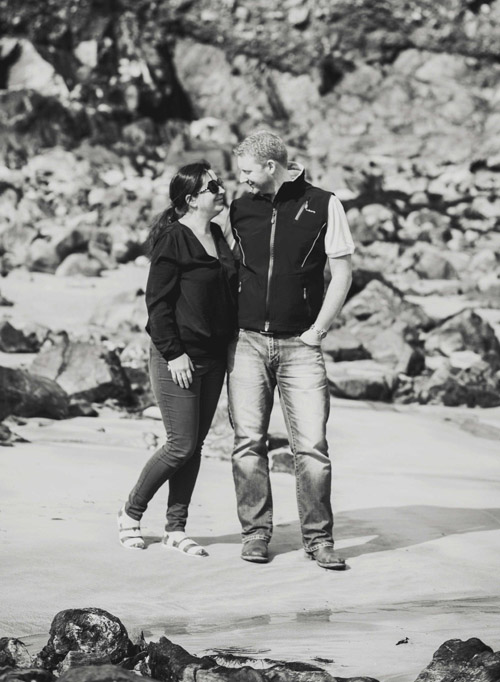 Orla and Adrian took over the bar in December 2010 with a vision for where they wanted the business to go and how it could best serve the local community and visitors alike.
Between them they have over 30 years combined experience in the Hospitality Industry. Orla is the 4th generation of the Day family to preside over the pub and Adrian has over 15 years of experience in hotels and hotel management, primarily in the 5 star hotel industry in Ireland and the UK.
They set out their stall at having a food offering and B&B availability all year round, deciding to do all this with an Eco conscious slant from the get go and in as much as possible supporting local business and suppliers.
The building is mapped on the island from the late 1700's as a hotel, a refuge for visitors to the island offering a welcome and shelter for the night. Today it offers the same and will do for a long time to come.
Hopefully you will come and visit and enjoy the atmosphere, history and warmth this pub and the island has to offer.