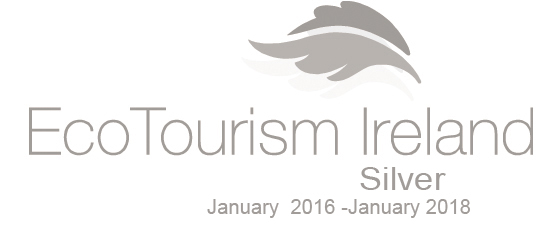 Thinking of a trip to one of Irelands Islands? If you want to explore a little further west of the Wild Atlantic Way then Inishbofin Island has to be considered.
Our bar on Inishbofin has been established for the best part of a century, has passed through four generations and has always had a warm welcome for landlubbers and seafarers alike.
The Bar and B&B are located on the waterfront, a stone's throw from the sea and less than a four minute walk to the ferry which arrives and departs several times daily. The bar has a lovely warm welcoming feel to it, with an open fire, a great pint of Guinness, a selection of beers and spirits from all over the globe and an ever-expanding list of wines from the old and new world with something to please every wine lover.
Bar food is served till late every day. The wide-ranging menu is based on locally caught, sustainable seafood and local produce where possible. Inishbofin Caught Lobster, Crab, Mackerel and Pollock feature on the offerings from local waters with most of our fish caught off the coast of Connemara or Galway.
We have four en-suite bedrooms with most having spectacular views of the harbour and Cromwell's fort. We welcome singles, couples and families who travel to Inishbofin for Local foods, Island style Irish festivals, bird watching, traditional Irish music and a piece of Irish Culture. The rooms are well sized, with some sleeping up to 5 people. Cots are available on request and with prior notice babysitting services can be arranged. The Island offers a unique location for family holidays and special family occasions. Lots of activities to be done on the island from water sports to horse riding, birdwatching to hill walking, Connemaras little Island haven off the wild atlantic way has lots to offer.
The bar has a reputation for great traditional music and we hope you will come and join us for a session.
Food, nature & attractions
Takes Reservations, Walk-Ins Welcome, Good For Groups, Good For Kids, Take Out, Catering, Waiter Service and Outdoor Seating.
---

Equiped Interior
Our rooms and restaurant is fully equiped and meets high standards. Everything is tailored to our customers needs.

Sea view
Our rooms have astonishing view on sea. You can enjoy it from your room or from shore...

Free Wi-Fi
Enjoy free Wi-Fi in The Beach. We have provided the very best and fastest Internet connection for our guests.

Bar and restaurant
We offer different kind of food and drinks. Form Hogg roast and BBQ to fine deserts. Enjoy glass of finest Whiskey or glass of wine...
Please note that an enquiry does not guarantee a booking